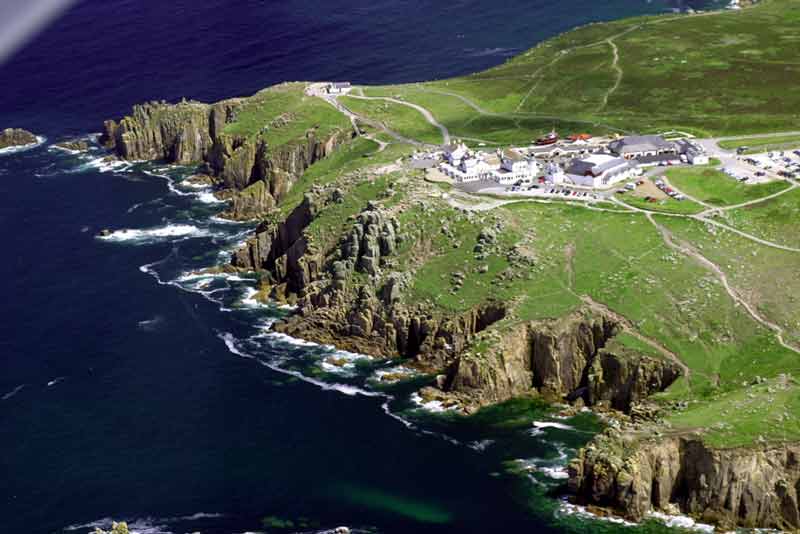 Land's End
As I mentioned in a previous entry, after the Air Force transferred me out of Turkey, I took some leave time in England where I hooked up with an Air Force buddy and we made a road trip from High Wycombe, south to the coast and followed the coastline until we arrived at Land's End at the most western point of England, then we went cross country back to our starting point. It was a fun trip. I returned to the States, and ultimately arrived at my next duty station, Tinker Air Force Base, in April of 1971. Everything that I can say about my stay in Midwest City, Oklahoma (outside of Oklahoma City) is said in the associated chapter of my military series:
Hup! Twoop! Three! Four! - Part 5
.
March of 1972 marked the end of my active duty in the Air Force and I gathered up my possessions and stuffed them into my little Dodge Dart and drove back to good ol' Kennebunk, Maine.
It was good to be home, but home is never how you remember it. People and places change. You change. Your perspectives change. You find yourself remembering 'the good ol' days'. Well, isn't that what makes up a large part of blogs? Retrospect is an important element in the human condition. Sometimes it hold us back, sometimes it helps us move forward. It is like any tool, it's usefulness depends on how well it is used.
So, for awhile, civilian life is a 7X24 activity!
There are a number of things wrong with Washington. One of them is that everyone is too far from home.
- Dwight D. Eisenhower